Mission Statement:
To inspire our parish community to live a life of stewardship, community involvement and faith with the grace of our Blessed Mother Mary.
Vision Statement:
Our vision is to create a loving, caring, faithful community that bears witness to the Good News of Jesus Christ through active participation in the liturgical celebrations, stewardship, Catholic education and evangelization.
In the early 1600s, Spanish settlers brought with them to the New World a special devotion to Our Lady of La Leche y Buen Parto. Four hundred years later, the National Shrine of Our Lady of La Leche has kept this devotion alive through countless people of faith. And the Holy Father himself has recognized the importance and sanctity of this devotion by granting a Canonical Coronation for Our Lady of La Leche on Sunday, Oct. 10 at 2 p.m. at the Cathedral Basilica of St. Augustine. This once-in-a-lifetime and completely unique event is an incredible blessing for the Diocese of St. Augustine and the oldest Marian shrine in the United States!
A canonical coronation is a formal act of crowning an image of Christ, the Blessed Virgin Mary, or St. Joseph in the name of the Holy Father. The crowning acknowledges that the specific image, while having local significance, also has universal importance for the Catholic Church as it pertains to the Salvation Christ won for us by the Paschal Mystery of his death and resurrection. The practice began in the 17th century but became increasingly popular in the late 1800s. Many people are familiar with a May crowning as many parishes and schools annually have one as a sign of their devotion to Mary. A canonical coronation is different in that this will only happen once to this specific image of Our Lady of La Leche.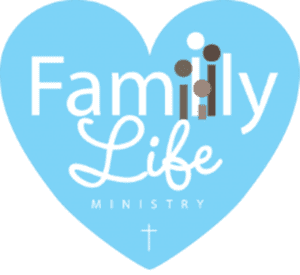 Click Here to see all the activities the Family Life Ministry has to offer.
Click here to see the weekly refection of our Seminarian, Jacob Daul
Ways to Continue Giving
We have been asked by many parishioners how they can support Our Lady Star of the Sea during this difficult time. Please know that I am extremely grateful for those of you who can continue to support our parish. We encourage you to use one of the following options:
On-Line Giving – go to WW.FAITHDIRECT.COM and enter CHURCH CODE: FL-777, or  text "Enroll" to (904) 447-5583
Text to give – text any dollar amount (5-10-15-20) to (904) 447-5583
Mail – please mail your envelopes to the Parish Office at 545 A1A North, Ponte Vedra Beach, FL 32082

Leave your envelope in the secure drop-box located outside the Parish Office.
Thank you for the generosity that you continue to demonstrate during these trying times for all. Your commitment to the parish is gratefully acknowledged.